[Datashot] Avoiding Disaster In Atlanta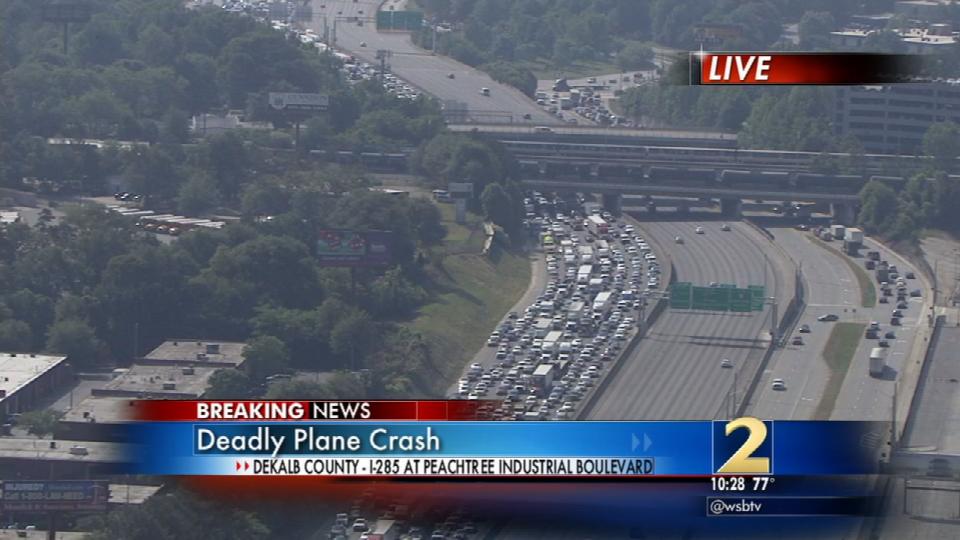 Last Friday, May 8 around 10:00am ET, a small plane crash-landed into US Interstate 285 just north of Atlanta, causing the deaths of the four people aboard and immediate danger to all drivers in the vicinity. In addition, the vast emergency response paired with the burning wreckage of the craft essentially shut down all of I-285 for hours. We've commented on the traffic troubles of Atlanta in the past: maybe Atlantans remembered being stuck on the freeway for 11 hours in the snow (or remembered the stories of locals who avoided that fate). Either way, we noticed that Waze usage and downloads shot up immediately after the crash as the last wave of rush hour drivers struggled to get routed around the tragic accident.
By the numbers
With around 325,000 monthly active users, Atlanta already has a strong and ever-growing Waze user community. Any time an event like this majorly impacts driving conditions, we see increases in activity when locals look to Waze to navigate them safely around incidents.
We first looked at Friday, May 8, and how it compared to the previous day. Fridays tend to be slightly more active than Thursdays in general, but the increase we saw was anything but slight:
Daily Usage: 26% increase
Downloads:

192% increase 
But how did this day compare to the average amount of usage and download rate? We compared both data points from Friday May 8 to an average weekday in Atlanta:
Daily Usage: 29% above average
Daily Downloads:

143% above average
Finally, we looked at the hourly download rate across the last 7 days. The difference is striking:
The download rate increased dramatically almost immediately after news of the plane crash spread. At its peak hour, we saw a 700% increase compared to any other day that week. The increase continued until the evening around 8:00PM ET, even though the wreckage had been cleared and I-285 East reopened hours before. This aligns with what we already know about Unusual Traffic Events, in that their effects tend to cascade and ripple into other areas of the metropolitan area even after the source of the traffic has been resolved.
We've always prioritized the safety of our users. Whether it's a superstorm hurricane or a tragic disaster like this, it's our mission to ensure that Waze app helps people on the road avoid danger and get to their destinations. Our real-time capabilities will always allow us to respond in the moment and as-it-happens, and we appreciate that we were able to contribute in helping Atlanta get through this ordeal.